We Buy Houses In San Bernardino
Sell Your House In San Bernardino To Us And Pay No Agent Fees, No Repairs, 100% FREE! Find Out How Our Home Buying Process Works!
---
If you want to sell your house fast in San Bernardino finally, it's time to choose Pat Buys Houses Cash. We are the most reliable solutions company, and we are here to help you get the best possible outcome. Pat Buys Houses Cash is the fastest-growing solutions company in the area with satisfied homeowners in San Bernardino.
We buy houses in San Bernardino, CA. At Pat Buys Houses Cash, you'll find that we're here to help you. No matter if you're facing foreclosure or just want to get rid of your property, we've got you covered. This way, you can sell your house fast in San Bernardino and get back to enjoying life without worrying about your San Bernardino property.
We keep our process fast, convenient & simple.
We are #1 Company That Buy Houses for Cash in San Bernardino
Selling a house in San Bernardino can be a complicated and stressful process. In the meantime, your life is on hold while you wait for potential buyers to tour your home. If you need to sell fast with cash, we buy houses in San Bernardino. We accept all home types in any condition, inside and out. With our fair offer program, you can sell your house fast in San Bernardino with no commissions.
Pat Buys Houses Cash is an innovative company in the world of real estate. We know the housing market is constantly changing, and we want to help you keep pace with these changes. We can buy your home in San Bernardino without you making any repairs or renovations. Our cash program can solve your financial problems effectively. We are committed to providing fast solutions to ensure that your family gets the most convenient experience when selling your house in San Bernardino.
Our offer stands as a hassle-free deal with No Fees, Commissions, or closing Costs! It's a 100% Cash Offer, ensuring you save thousands without any additional expenses!
Or Give Us A Call Now At: 951-476-3231
"Thanks to Pat Buy Houses Company, my house sold swiftly, and I got the price I wanted. Special gratitude to Pat for expertly guiding me through the process, ensuring a seamless and satisfying experience."
Louise
We Buy Houses San Bernardino In ANY Situation
There are several steps in our process, and we list these steps in our"How It Works" section. On this page, we'll explain the process that goes into selling a house to us. Here you can discover how we buy houses in San Bernardino, regardless of condition.
Being a homeowner is a thrill. You know that you have one of the most important investments in the world – Your home. Unfortunately, it is not always easy to find a way to sell your home in San Bernardino, CA without any hassle. Contact us today, and we will offer you a fast and hassle-free way to get cash for your house in San Bernardino. Unlike other companies, we do not ask for large paperwork application forms or have you sign anything regarding the sale. Simply provide us with some basic information about your property, and we will let you know how much your home is worth and present our services so you can finally achieve peace of mind! Let us know what time works for you to visit us, and we'll be right there waiting.
If are you facing any situation given below.. . ..just contact us right now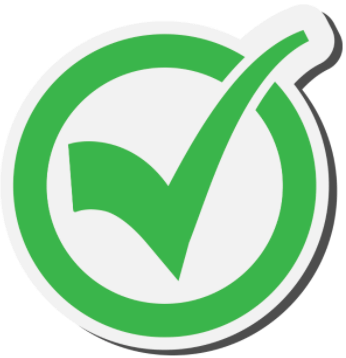 Avoiding Foreclosure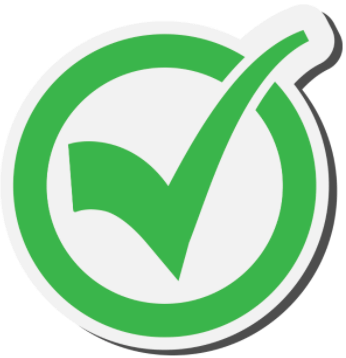 Mold, Water, Fire Damage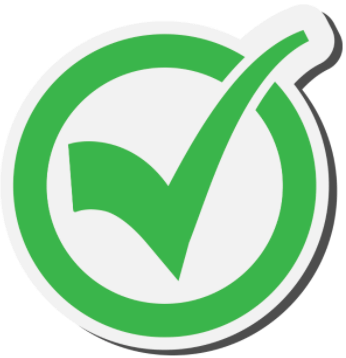 Elderly In Need Of Assisted Living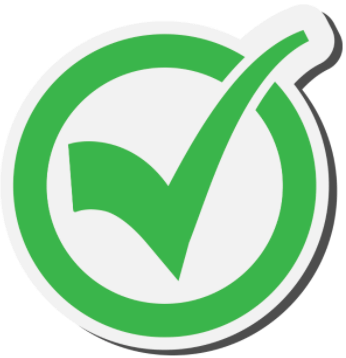 Extensive Repairs Needed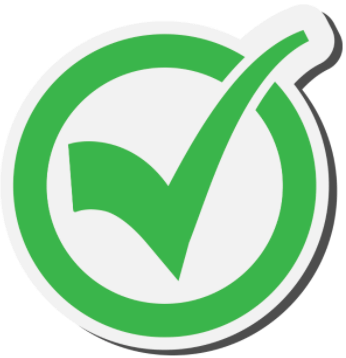 Sell Old House To Buy A New Place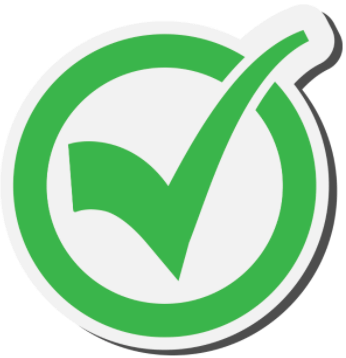 Sell Your House Without Listing It
How Do We Buy Houses For Cash San Bernardino?
Sell Your House Fast In 3 Simple Steps
Contact Us
Contact Us By Filling
Form OR Call Us  – 
Quick, Easy & Free!
Get Your Cash Offer
We'll present you w/ a
fair written, no-
obligation offer
Get Your Cash!
We close at a local
company, cash in your
hands in as little as 5 days
Do you have a house you want to sell in San Bernardino but don't want to go through the hassle of selling it? Is your real estate agent unable to sell your property in San Bernardino? Are they giving you price reductions, and the value of your home keeps going down? If so, then you don't have to stress yourself. Selling a property in this down market is not an easy task. In fact, many sellers would love to get rid of their property with no questions asked.
Or Give Us A Call Now At: 951-476-3231
No Realtors Fees, No Repairs, No Closing Costs
---
What Are the Benefits Sell Your House Fast to Pat Buys Houses Cash?
We buy houses in any condition, area or price range
We make it easy to sell your house fast!
We will walk you through the whole process of selling your house in San Bernardino, even if you don't know anything about real estate.
We are unlike any other company out there.
We come to you, write up an offer on the spot, take care of all the paperwork, and close quickly.
We are not brokers, we are real estate investors looking to buy houses for cash in San Bernardino.
Fill out this form or call us for more information.
We can close in as little as 7 days.
If you are thinking about selling your house fast, we can pay you cash right away. You don't have to repair or clean your house.
We will accept any type of property regardless of its condition and location. For example, we buy houses all over San Bernardino, CA.
We offer the highest cash offers for your property in just 24 hours!
Important: This site is not a listing service. We are ready to make you an offer on the spot!
"An exceptional experience with Pat, who facilitated a seamless house selling process. With their expert guidance, my home sale journey was remarkably smooth and stress-free."
Linda
Want To Sell Your House Fast In San Bernardino For Cash?
We will buy your house as is for cash. Sell your house without making any reparis. Schedule in a strategy session below.
Do You Need To Sell Your House in San Bernardino, CA
Zero fees. Zero commissions
Since we're buying a San Bernardino house from you, we charge no fees and no commissions. You will get the all amount there is no any kind of deduction.
No Showings – No Hassles
We buy houses in San Bernardino with terms attached to it meaning no open houses, weekend showings or a need for you to be needing to patch them up before.
You choose your closing day
Once an offer is made, it can be closed in the same day and not months. You will choose the date that's best for you.
Sell My House For Cash San Bernardino
No Need To Clean Or Make Repairs!
Our commitment to "We Buy Houses As Is in San Bernardino" is sincere. Every aspect left behind, we'll handle with care. Your property, in its current state, is our concern. Trust us to manage it all. Your needs and peace of mind matter most.
A Quick Way To Sell Your House In San Bernardino
If you're eager to sell your house fast in San Bernardino, we can help you sell it for cash. We'll give you a no-obligation quote that is sure to help you cope with any financial problems. Call us today.
If you're in immediate need of cash, our company can offer you the quick San Bernardino home sale services you need. We understand how challenging it can be to sell a house in San Bernardino on your own. That's why we provide a streamlined process for selling a house as quickly as possible.
We'll Do Our Very Best To Bring You An Offer That Works.
---
"When it came time to sell my house, I was faced with the daunting task of finding the right buyer who could offer a fair price and a hassle-free experience. That's when I stumbled upon Pat Buy Houses Cash, and I can confidently say that it was the best decision I could have made.
From the very beginning, Pat and team stood out with their professionalism and genuine willingness to help. Their simple and straightforward process made the entire selling journey a breeze. Unlike other companies I had researched, there were no hidden fees, no complex procedures, and no last-minute surprises."
-Wilson J
Sell My House Fast San Bernardino CA FAQ
How Can I Sell My San Bernardino House Fast?
First, make sure your home is in excellent shape. Clean up the outside, make any required repairs, and stage the interior tastefully to increase curb appeal. This may provide prospective customers a good first impression.
Consider setting a competitive price for your home next. To establish a reasonable and alluring price that will attract buyers, research the local real estate market. The selling process can be sped up by setting a fair asking price.
Make use of online channels and real estate websites to advertise your home. Detailed descriptions and excellent photos can pique the interest of potential customers. You can also draw in potential buyers by using the services of a respected real estate agent who specializes in your neighborhood.
What Is The Best We Buy Houses Company To Sell Your House?
You can think about partnering with a "We Buy Houses" company if you're looking for a quick and simple property sale. These businesses specialize in buying houses in any condition and provide a simple and quick selling procedure. However, in order to guarantee a fair and satisfying transaction, it's imperative to pick a recognized and reliable organization.
Research thoroughly to locate the best "We Buy Houses" business in your region. To evaluate a company's reputation and dependability, read online reviews and client testimonies. Choose a business with a solid track record, open communication, and reasonable offers.
It's also a good idea to compare and assess many offers from various "We Buy Houses" businesses. This enables you to choose the provider of the service with knowledge.
Are We Buy Houses Companies Legitimate?
The term "We Buy Houses" businesses, usually referred to as cash home purchasers or real estate investors, has been more common in the recent years. These businesses often offer to buy homes directly from owners and guarantee a smooth transaction. However, questions about the reliability of these businesses frequently come up.
It's crucial to do extensive research in order to judge the reliability of a We Buy Houses company. Find reliable businesses who have a history of profitable transactions and satisfied clients. A website and contact details are features that legitimate businesses will have online. They should have the necessary business licenses, bonds, and registrations.
So How Do I Sell My Home For Cash In San Bernardino?
Imagine not worrying about repairs, cleaning, open houses, closing costs, or real estate agent commissions. Sell your house to Pat Buys Houses Cash is your quickest and easiest solution.
There's an easier way. Receive a cash offer and be done!
Or Give Us A Call Now At: 951-476-3231
Areas We Buy Houses
---
Basically, if you have a property and need to sell it… we'd like to make you a fair cash offer and close on it when you're ready to sell.
Or Give Us A Call Now At: 951-476-3231